TL;DR: The last storm cycle brought feet of fresh powder, but avalanche danger will remain high for the next day or two until the snow settles. The next chance for mountain snow will be around Tuesday of next week.
Short-Term: A ridge moving into the region will quickly warm temperatures over the next couple of days. Skies will be mostly clear with breezy conditions, but avalanche danger will remain elevated due to the feet of wet snow we have had over the last week. Backcountry skiers should consult www.utahavalanchecenter.org for more information on avalanche conditions.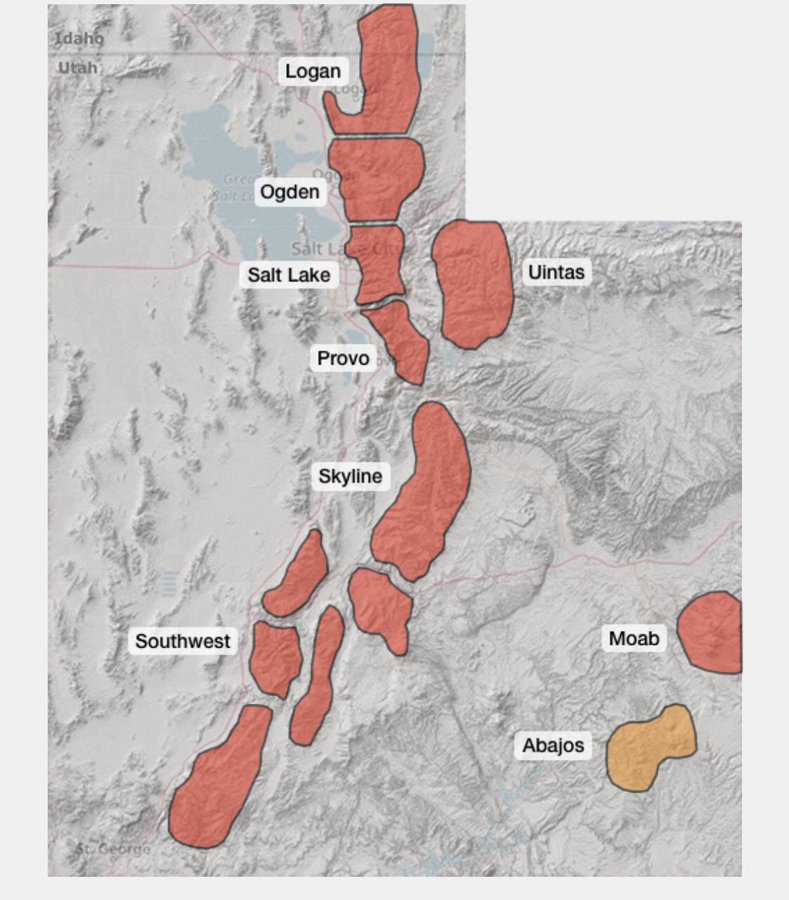 Long-Term: By Tuesday, our ridge will be kicked out of the region by a jet over the Pacific Northwest. Models are indicating that the bulk of the precipitation will be confined to northern Utah, but a slight shift southward shift in the jet would be enough to bring precipitation into central Utah. Right now it's looking like two shortwaves associated with this jet will impact the region Tuesday through Thursday. It's difficult to say exactly how much snow to expect, but right now it looks like we should expect 5-10 inches with each wave for ski resorts in northern Utah. Behind this trough, a weak ridge will move in before another wave impacts the region late next week into the weekend.
-Matt DeMaria