TL;DR – Heavy snow winding down today with some drying tomorrow. Some more chances for snow come Friday into the weekend.
Nowcast – Some really impressive snow totals from this storm cycle. Since Monday, Alta has increased its base depth from 95 inches to 136 inches as of this morning for a net increase of 41 inches in just 48 hours! This is not limited to LCC either with every area seeing significant increases. Unfortunately, with all this new snow on a weak snowpack, avalanche danger is really bad and currently the UAC has EXTREME conditions for ALL ELEVATIONS AND ASPECTS. Just staying out of the backcountry period would be good advice in these conditions.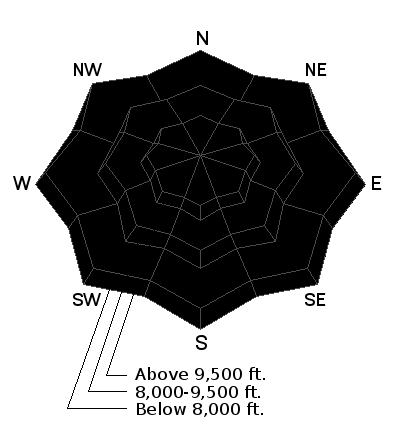 Short term: Snow will begin to wind down throughout the day and eventually shut off completely by tonight but not before several more inches fall. Expect a dry day tomorrow with the next system quickly approaching though by Thursday night. This won't be as impactful as the current storm but could make for some fresh turns on a deeper base! Shown below is the SREF ensembles for Powder Mountain showing a modest increase Friday into the weekend.
Long term – After Friday, Saturday and Sunday look like snowy days as well. Early next week, we look to get a little bit a break as high pressure builds in. However, later next week more storms look to move in continuing the snowy February trend. Winter late is better than never!
-CJ Sawyer